Posted Jan 22, 2019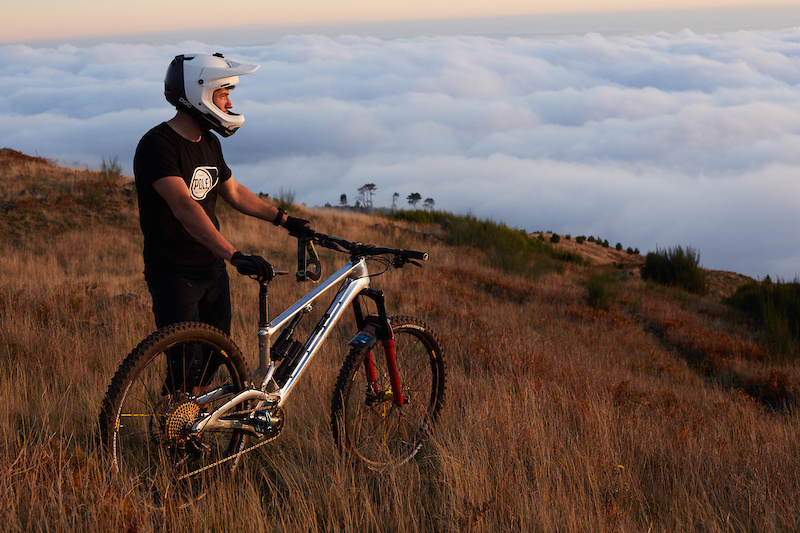 Joe Nation was revealed as Pole's new signing in December, and he'll be racing for the Finnish brand on their brand new bike, the Stamina. The Stamina is an evolution of the Machine, and is similarly produced from CNC machined aluminium. The Machine will now focus on general riding duties while the Stamina has one thing in mind – racing. Pole's production techniques mean they are able to rapidly prototype new bikes and have them under their racers almost instantly, as the Stamina proves.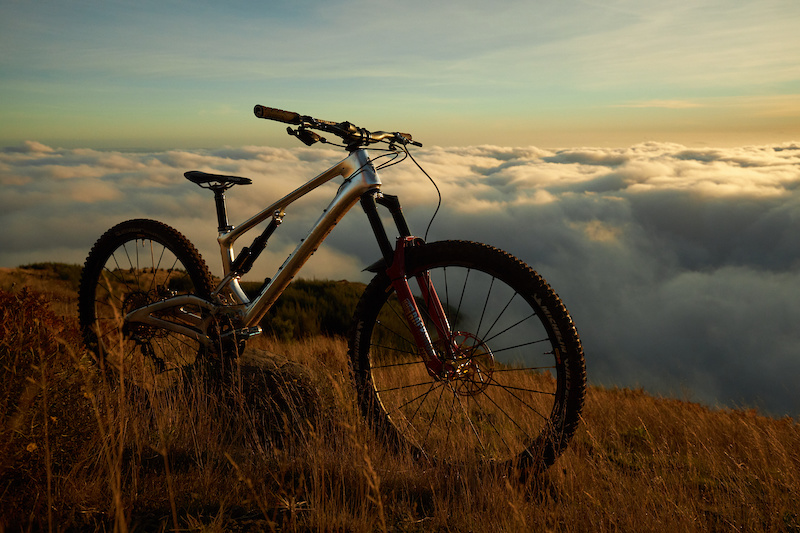 So what are the differences between the Machine and the Stamina? Well the Stamina gets an extra 20mm of travel following feedback from the Whistler EWS last year, making it a 180/180mm 29er. This is apparently mainly down to fatigue rather than ability, the extra 20mm saves your legs a bit more on the long days out.
Geometry wise, the Pole Machine was already pretty radical, but the Stamina takes it even further left field. Another 0.4 degrees is cut from the head angle and it now sits at 63.5°, verging on downhill bike territory. The seat tube angle is now 80° (effective 81°) which is up from 78° (79°). The Stamina is also 1mm longer than the Machine and with a wheelbase of 1306mm on this medium frame it's a fair way beyond most EWS bikes at the moment. The rest of the geometry numbers are still being kept secret for now.
Joe's Stamina Details
• Intended use: enduro racing
• Rider Height: 178cm
• Rider Weight: 81kg
• Frame Size: Medium
• Wheel size: 29″
• CNC aluminium frame
• Rear wheel travel: 180mm
• 63.5° head angle
• Handlebar width: 760mm
• Shock: 140psi, no tokens
• Fork: 80psi, no tokens
•Tires: 22psi front, 26psi rear
• 
www.polebicycles.com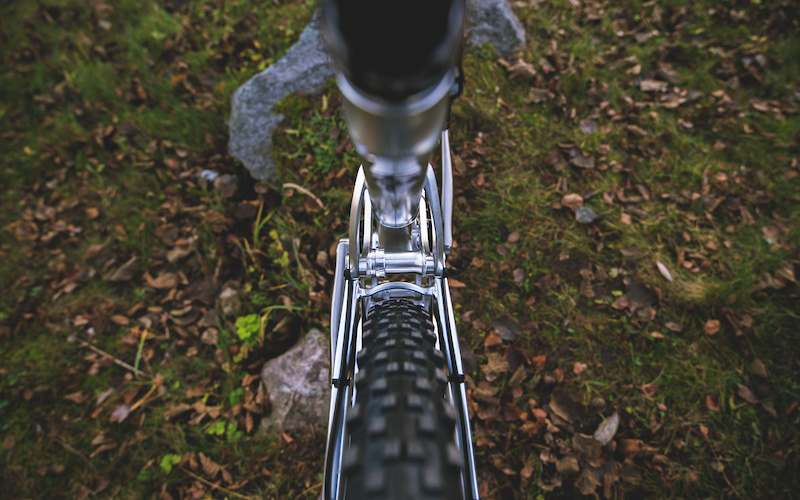 Pole won't tell us how much this weighs at the moment but with their 
downhill Machine tipping 40lbs on the scales
, don't expect it to be a featherweight. Pole's answer to this will of course be that durability comes above counting grams.
A race spec is yet to be finalised and the team were still testing out spec combos when these photos were taken at the team camp in Madeira, however there's plenty to ogle at while they work it out. The most obvious among that is a pair of Cane Creek titanium eeWings cranks that will certainly do no harm to that weight figure. The race bike runs RockShox front and rear with a mammoth 180mm, 29″ Lyrik handling things up front and a Super Deluxe (250×75) keeping the rear wheel tracking. Mavic Deemax Pro wheels are shod in Michelin rubber, a combination that worked pretty well for Sam Hill these past 12 months. SRAM Descendant parts make up the cockpit.
Spec
Fork:
 RS Lyrik RC2 Boost 180mm
Shock:
 RS Super Deluxe RCT
Brakes:
 SRAM Code RSC 200/200mm
Cassette:
 SRAM XG-1299 Eagle
Derailleur:
 SRAM X01 Eagle
Chainguide:
 Absolute Black
Crankset:
 Titanium Cane Creek eeWings
Handlebar:
 Descendant
Stem:
 Descendant
Seatpost:
 Bikeyoke Revive
Tires:
 Michelin Wild Enduro
Wheelset:
 Mavic Deemax Pro 29
Joe's team mate Leigh Johnson managed three top 20s in the EWS on the Machine last year, including a 13th in Finale. The team will be looking to go even better in 2019.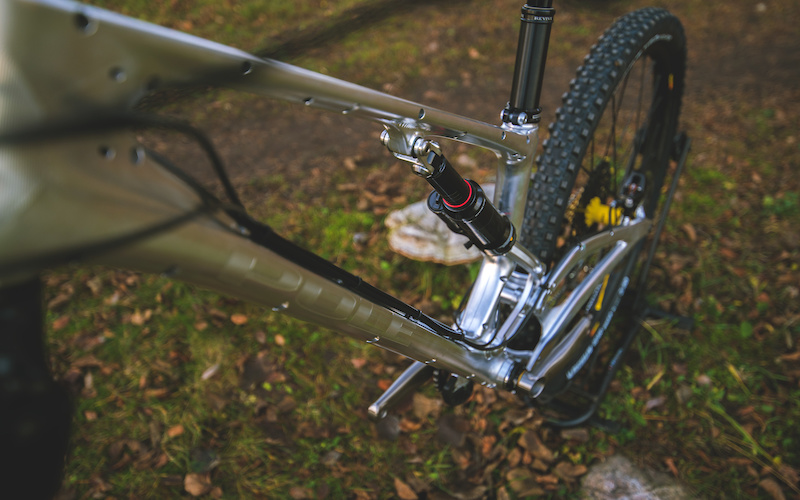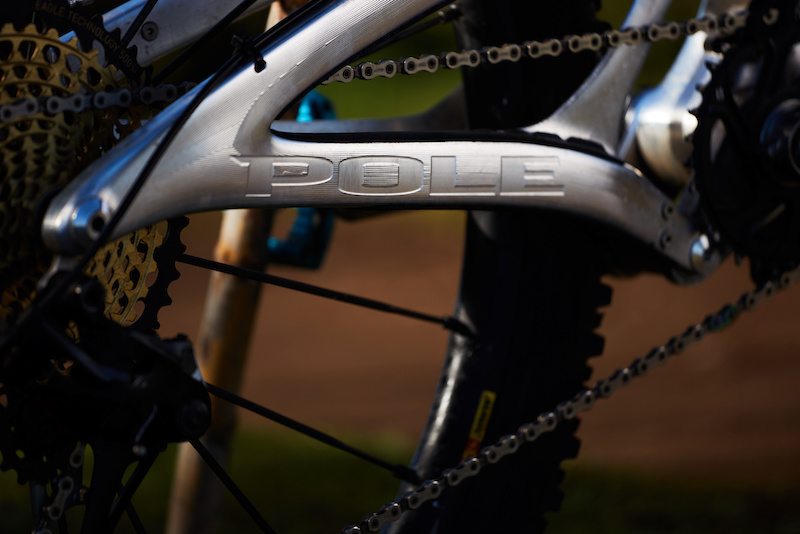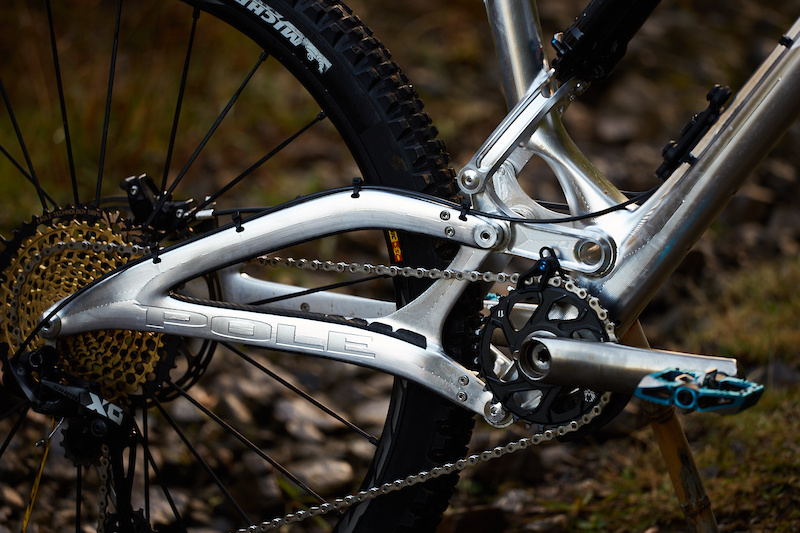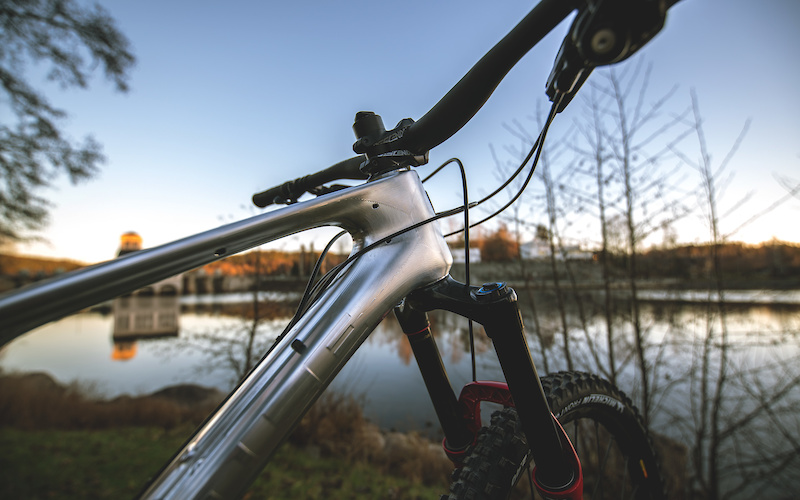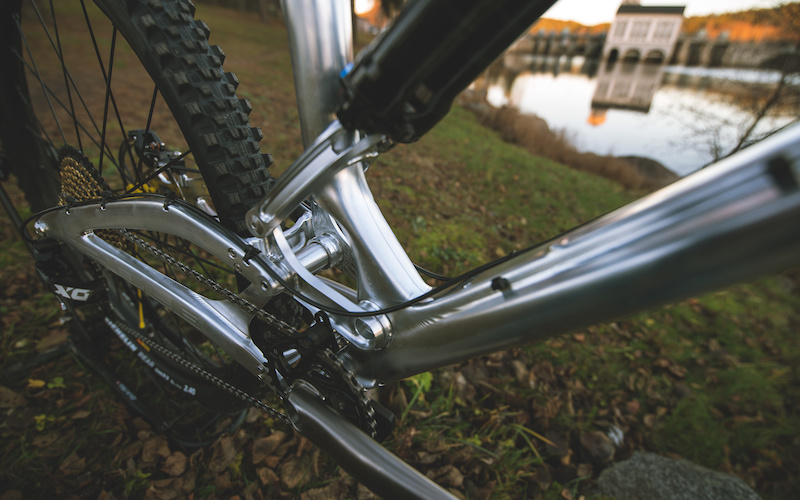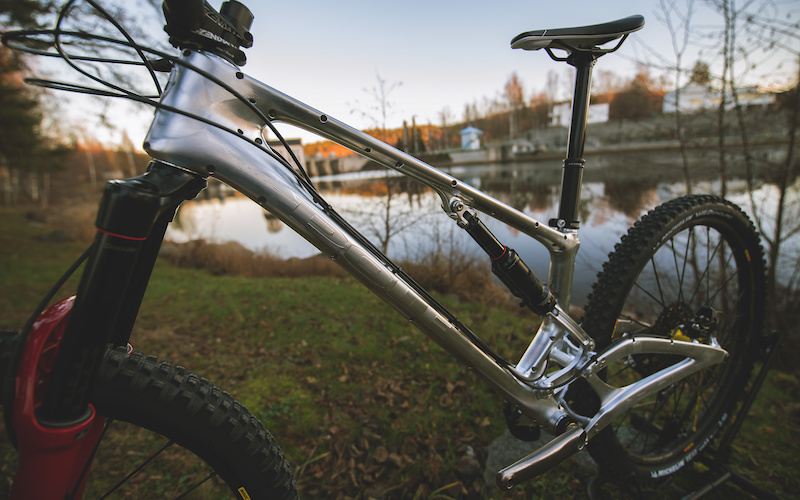 Comments
comments